After many delays, and many improvements, I am proud to present our second project, the follow-up doujin to Bakuretsu Fusen's WE GOTTA POWER. In truth, this is a Capcom vs. SNK doujin, but fans of the original will no doubt enjoy this one, perhaps even moreso than the original.
We've also tried some experiments with typesetting, and as opposed to the sub-par job we did last time that got us a lot of criticism, we've managed to produce a more polished project this time around.
My apologies for the cheesiness of some of the dialogue, but once again Bakuretsu Fusen outdoes himself, shall we say. Nonetheless, try to enjoy, and we'll try to get a new project to you within a couple of weeks, hopefully.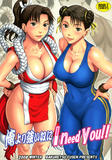 Title: Ore yori Tsuyoi Yatsuni I need you!
Artist: Bakuretsu Fusen
Content: Straight Sex, Large Breasts, Paizuri, Anal
Work parodied: Street Fighter & King of Fighters
Censorship: Black bars
Language: ENGLISH
Pages: 40
Size: ~20mb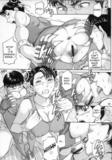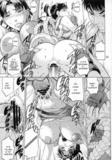 Link:
http://www.megarotic.com/?d=CI1TA53I
Mirror:
http://www.mediafire.com/?f25m2t1j0td
Translator & Editor: KunaiX
Cleaner and Typesetter: Pak